Focused Review for
ANCC Family Nurse Practitioner Certification Exam
"If You Can Do Exam Master, You Can Do the ANCC FNP Exam!"
Choose Exam Master for Your Final Study and Review for ANCC FNP Certification
Exam Master's focused review for the ANCC Family Nurse Practitioner exam contains over 1000 high quality questions and explanations with a special emphasis on Clinical Management, Assessment of Acute and Chronic Illness, and Health Promotion and Disease Prevention. Our system provides for a fast and efficient method to rapidly review the material and quickly identify areas needing further study.
And, our ANCC FNP practice exam is structured very similarly to the actual exam, with 175 carefully-selected questions with explanations. Together these add up to one
powerful resource that should be included in your ANCC FNP certification preparation plans.
Exam Master's proven methodology for success on the ANCC FNP exam is to:
1.) Provide thorough content coverage organized similarly to ANCC FNP exam
2.) Provide detailed scoring feedback to identify critical weaknesses, and
3.) Provide a thorough explanation of each question, including why incorrect answer choices are wrong.
Exam Master has been helping aspiring nursing students and advanced practice nurses achieve their goals for years by offering them relevant resources to help them master their board exams!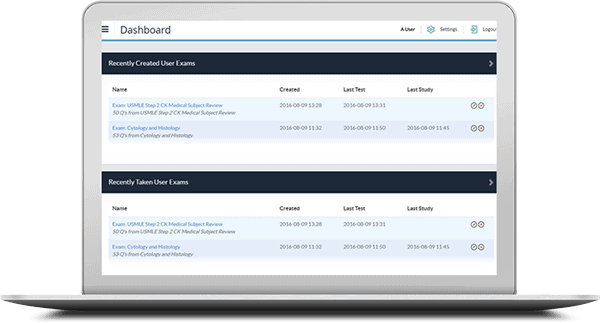 User Dashboard
Exam Master Online provides individualized user accounts, exam and scoring histories and more. The dashboard organizes this information in an easy-to-read format so you can dive right in after logging on!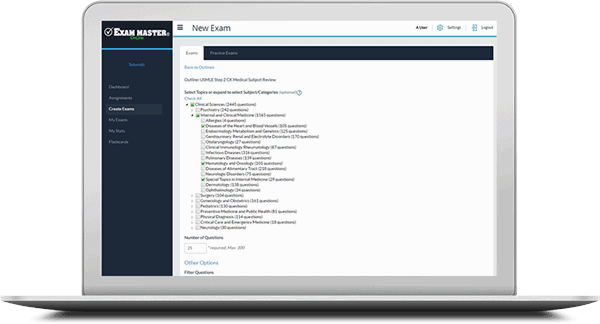 Create Exams
The heart of Exam Master Online is its ability to help students create highly individualized exams from question banks written by medical professionals. Students can take comprehensive practice exams or create exams that focus on specific subjects.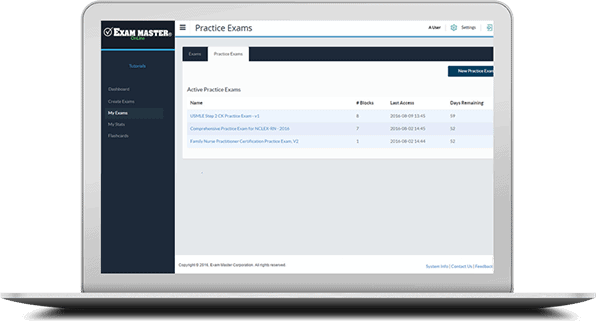 Practice Exams
Exam Master's board preparation resources feature high quality question banks and specially curated practice exams. These exams are designed to simulate the actual board exam in content and structure. Students receive detailed scoring feedback to identify weak areas for further review.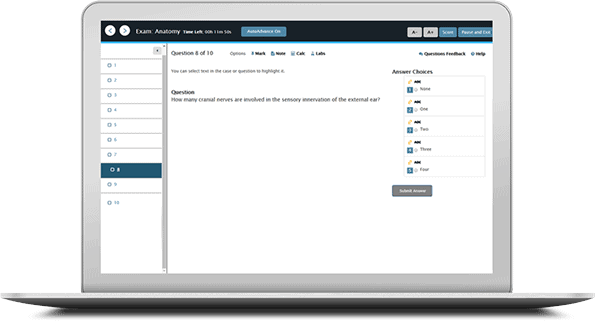 Test Mode
The test interface features easy navigation and a variety of useful exam tools. Students can highlight and strikeout answer choices, mark questions for later review, annotate questions and much more!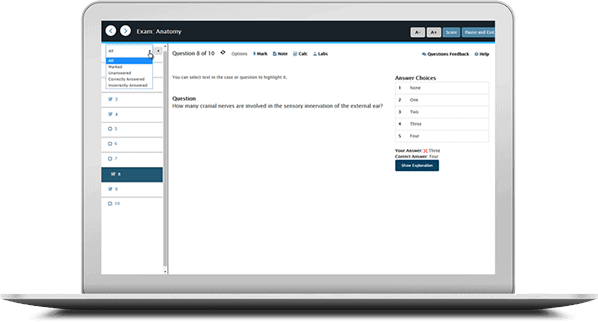 Study Mode
Study Mode shows the correct answer and detailed explanation after each question.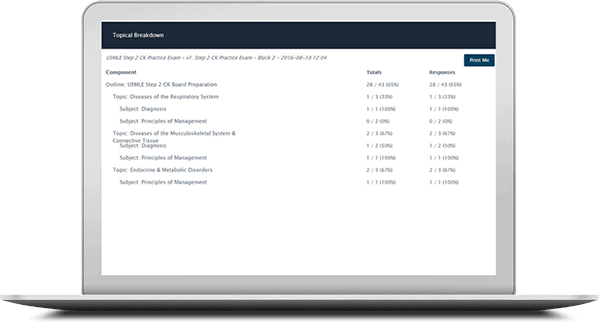 Exam Results
After each exam, Exam Master provides a detailed breakdown of the student's performance on each topic. This allows students to identify strengths and weaknesses and focus on reviewing what they don't already know.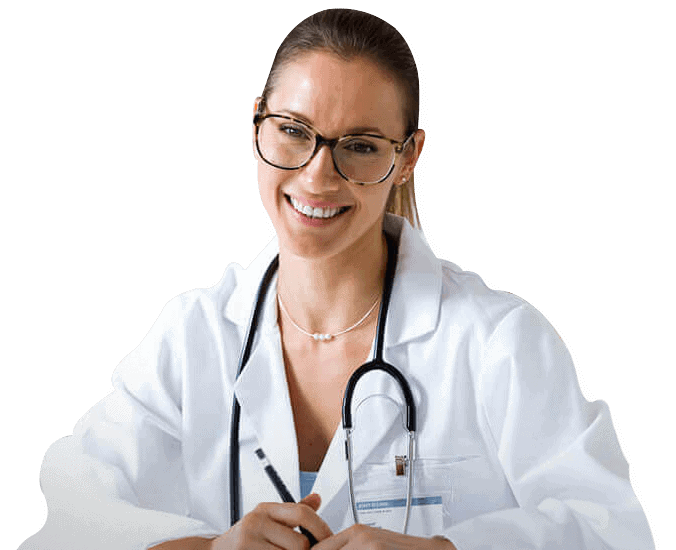 Exam Master has been really helpful. I like creating tests and checking my answers. I also like the score report to determine what my strengths are and to see if I need more practice.
- ALYCIA BROWN
6 Months
$293
(Save $403)
850+ questions
Detailed explanations
Customizable exams
Score reports
3 Months
$203
(Save $145)
RECOMMENDED
850+ questions
Detailed explanation
Customizable exams
Score reports
850+ questions
Detailed explanations
Customizable exams
Score reports
Comprehensive Practice Exam for FNP Certification – $49.99
Exam Master's Comprehensive Practice Exam for FNP Certification features 175 questions designed to provide
thorough coverage of the ANCC FNP Test Content Outline. It gives users important practice before taking the actual
ANCC FNP exam and provides detailed scoring feedback by topic, subject and category.
175 high quality questions with explanations
Includes Test, Study, and Learning modes
Summary and detailed score reports
Note: Our FNP practice exams are carefully constructed from our ANCC FNP question bank.
We recommend you take a practice exam and then purchase a monthly subscription for your study and review.
Unless otherwise indicated, Exam Master has no formal affiliation with any licensing or certification authorities.