Systems-based Clinical Review
Continuing Medical Education – Board Preparation
For:
Physician Assistants – Advanced Practice Nurses
Developed by:
Emory University School of Medicine PA Program
Includes:
Online Self-Study Modules – Practice Questions and Quizzes – Capstone CME Exam*
Earn up to 80 Self-Assessment Category I AAPA CME Credits*
Eligible for ANCC and AANP Credits*
Eligible for 40 NCCPA Bonus CME Credits
Advanced Preparation for PANCE/PANRE and APRN Certification/Licensure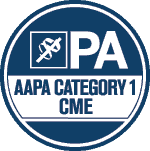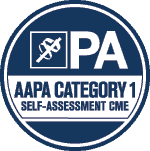 Now in its 30th year, the Emory Board Review Program consists of 87 hours of instructional video lectures and supplemental materials to refresh the learner's knowledge on a wide range of core medical problems and content. To benefit from this program participants should have a broad base of primary care knowledge. Perfect for PAs and Advanced Practice Nurses including Family Nurse Practitioners, the Emory Review Program is also suitable for graduating PAs preparing for the PANCE.
In Collaboration with Emory University Physician Assistant Program
Exam Master has teamed up with Emory University, a leading academic health center and home to one of the nation's premier Physician Assistant programs, to give you the best possible way to safely and conveniently earn CME credit and/or prepare for your next certification exam.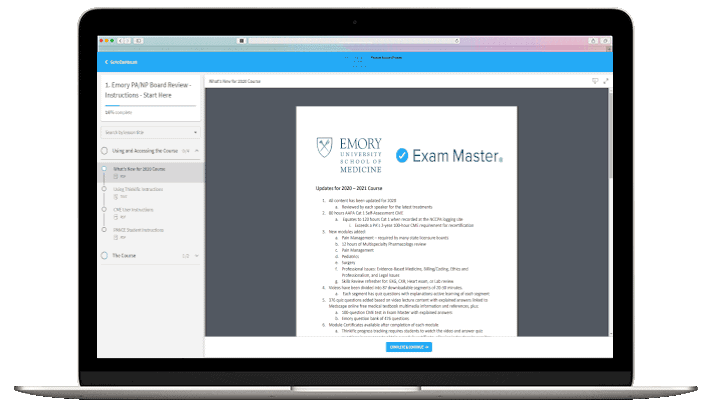 Robust Review Course With Guided Navigation
Go at your own pace and track your progress in an easy-to-use interface.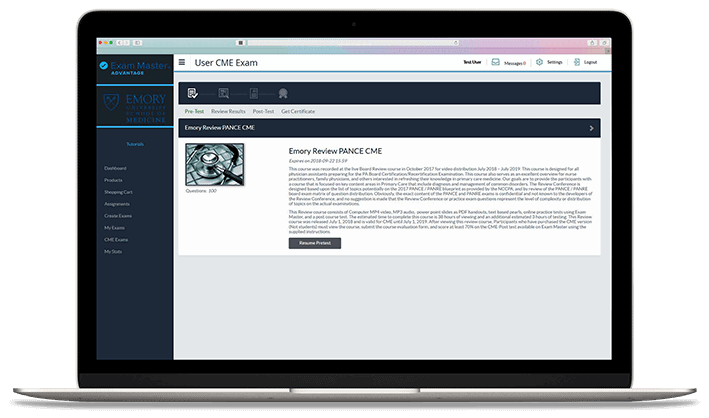 Earn CME Conveniently by Testing Your Knowledge
100 question pre-test provides thorough coverage of NCCPA PANCE/PANRE topics.
Subject scores help you quickly identify strengths and weaknesses
After the pretest has been completed, learners can conveniently review their high-level results. They can also view diagnostic feedback by subject and topic to identify areas in need of further study.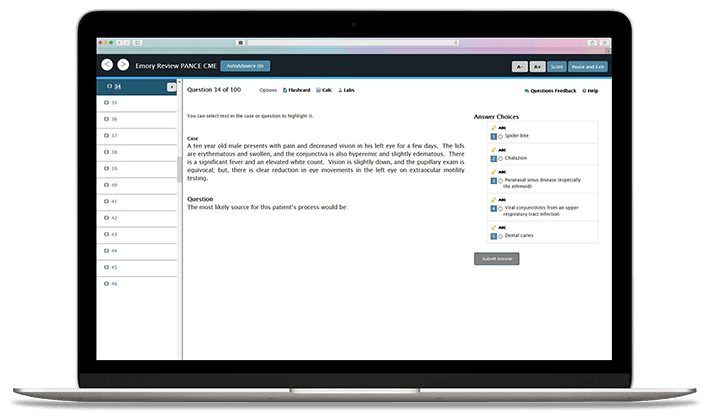 High-quality questions written by experts
Questions are developed to be highly relevant and at an appropriate level of difficulty for all PA learners. Includes helpful features like ability to mark questions for later review.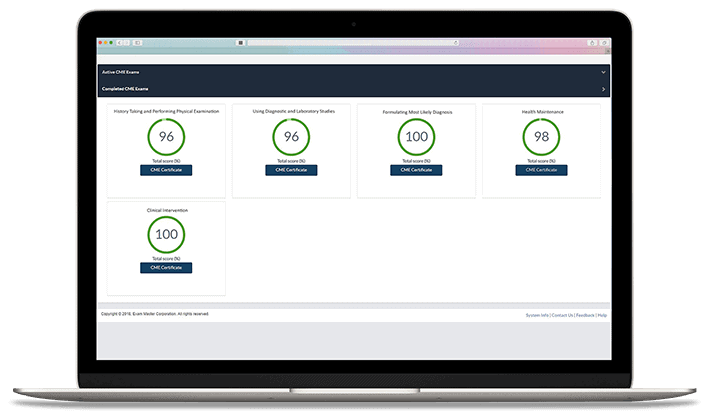 Post-test Measures Learning and Builds Confidence
After learners have reviewed the results of the pre-test, including incorrectly-answered questions, they will take the post-test to measure learning. Once a score of 70% is achieved the CME activity is complete and a certificate is awarded. Post-test can be taken as often as necessary to achieve CME-eligible passing score.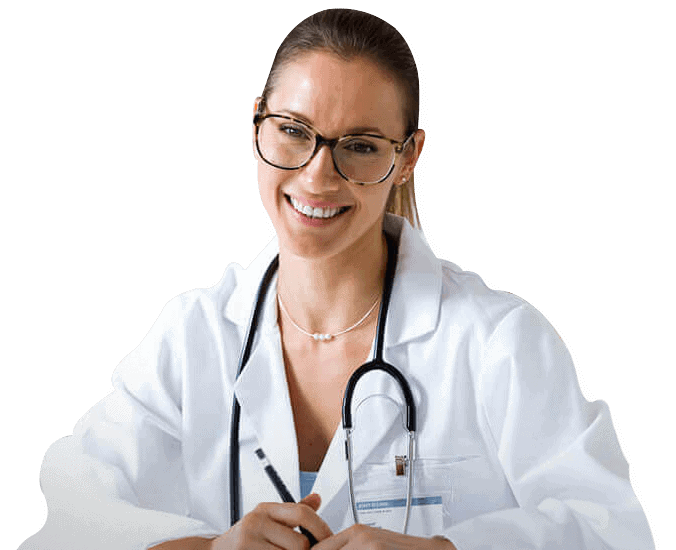 Exam Master has been really helpful. I like creating tests and checking my answers. I also like the score report to determine what my strengths are and to see if I need more practice.
- Alycia Brown
With Emory's 2021 Comprehensive systems-based review you can:
Safely and conveniently earn their CME and CE requirements
Meet your biannual CME requirements with this single resource as a PA
Be better prepared and more confident for licensure or certification examinations
12-Month Access to all resources 

Emory Body Systems-Based Review
$175
87 hours of instruction
Supplemental Modules
300+ Quiz Questions
PANCE/PANRE Practice Exam
12-Months of Access
Emory Body Systems-Based Review + CME
$475
Fully Accredited for Advanced Practice Providers
87 hours of instruction
Supplemental Modules
300+ Quiz Questions
PANCE/PANRE Practice Exam
CME Self-Assessment
12-Months of Access
CME Details
*Capstone exam eligible for CME credit with passing score and certificate of completion
** This activity has been reviewed by the AAPA Review Panel and is compliant with AAPA CME criteria. This activity is designated for 80 AAPA Category 1 Self-Assessment CME credits. PAs should only claim credit commensurate with the extent of their participation. AAPA reference number: CME-200660.
*** For NCCPA certification maintenance ONLY: NCCPA will now apply an additional 50 percent weighting when these self-assessment credits are logged for NCCPA certification maintenance purposes. PAs should log up to a maximum of 80 AAPA Category 1 Self-Assessment CME credits, as the additional weighting will be automatically applied by NCCPA.
There is 12 hours of Multispecialty Pharmacology review including Pain Management provided  See here for details.
**** AANP and AAPA credits are interchangeable and accept each other's category I credits. ANCC and NCCPA also accept AANP and AAPA credits interchangeably.  You are encouraged to check with your individual certifying body to ensure credits will count for you.
Unless otherwise indicated, Exam Master has no formal affiliation with any licensing or certification authorities.